6 Sustainable Events Tips – Going Greener
The media furore about actor Leonardo DiCaprio taking a private jet from Cannes to New York to collect an environmental award, before jetting back to Cannes to continue partying, has got TLC thinking about the nature of a true green event and how you achieve it. Daunted by the prospect? Well, our 6 Sustainable Events Tips as a great, and easy, place to start on the road to environmentally aware event planning.
The criticism directed at DiCaprio is that he is a hypocrite, advocating one lifestyle while living another. For businesses this is an important lesson. If you are going to promote greener choices to your clients then you have to show that your practices are consistent with those messages. One way to do this is to ensure that any meetings and events you organise meet recognised green credentials…or at least attempt to bring them in line with a more environmentally sensitive approach.
Unfortunately, there is still a widely held belief that luxury and green don't go together. But as we at TLC know, what is good for the environment is good for everyone, and with a bit of flair and careful planning you can create a green meeting that impresses on every level.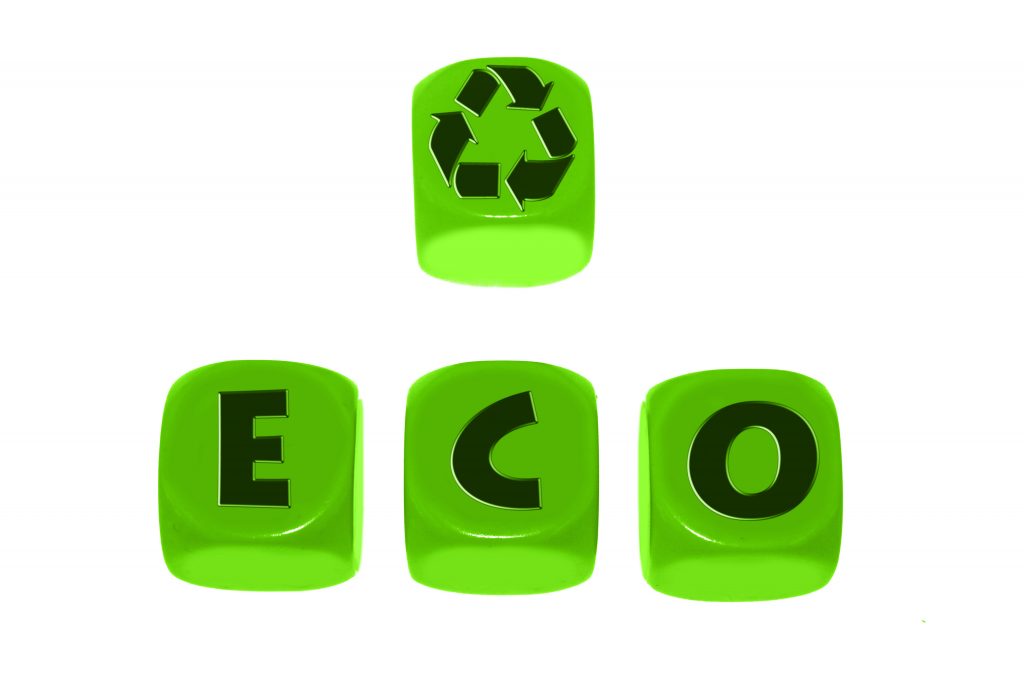 Here are our 6 Sustainable Events Tips to get you started:
Highlight the benefits of going green:
As the backlash against DiCaprio has shown, people don't like to be lectured to. Thankfully for most people caring for the environment is a high priority. That said; nagging your guests into becoming greener is not going to leave them feeling enthused. Instead use the opportunity to highlight the benefits of a greener business and to showcase ways to link high-quality events with the green agenda.
Check your venue's green credentials:
My hotels and event venues support recycling, energy efficiency and water conservation as part of their basic operating structure. When choosing a venue look for one that has been accredited by an external organisation like the Green Tourism business scheme, that recognises sustainable practices.
Many venues now have a green team who can suggest ways to make your meeting more environmentally friendly. By asking for more information in this way you are letting green certified venues know that their eco-friendly practices are an important factor for you when booking.
Greener travel:
As the media response to Dicaprio shows, the transport you choose for getting to and from a meeting is an essential part of maintaining your green credentials.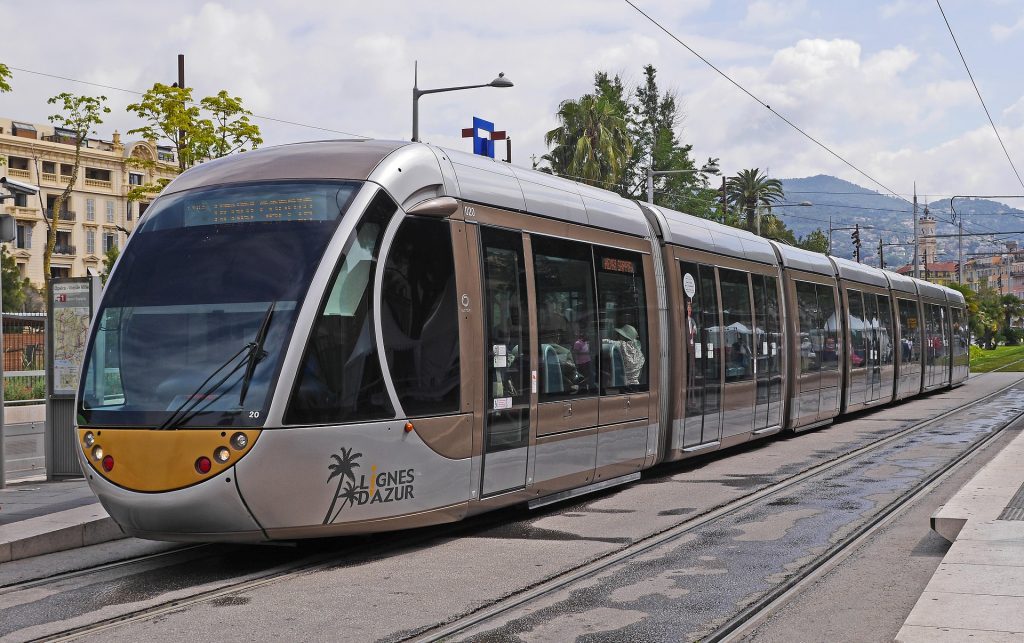 Select locations with good public transport links and encourage delegates to travel by train, perhaps organising deals with a train operator who may want to promote the comfort of its first-class travel.
Ideally choose a venue within walking distance of a main train station, but if further travel is needed organise a shuttle service for your guests using executive, low emission vehicles….or how about a fleet of company-branded Segways??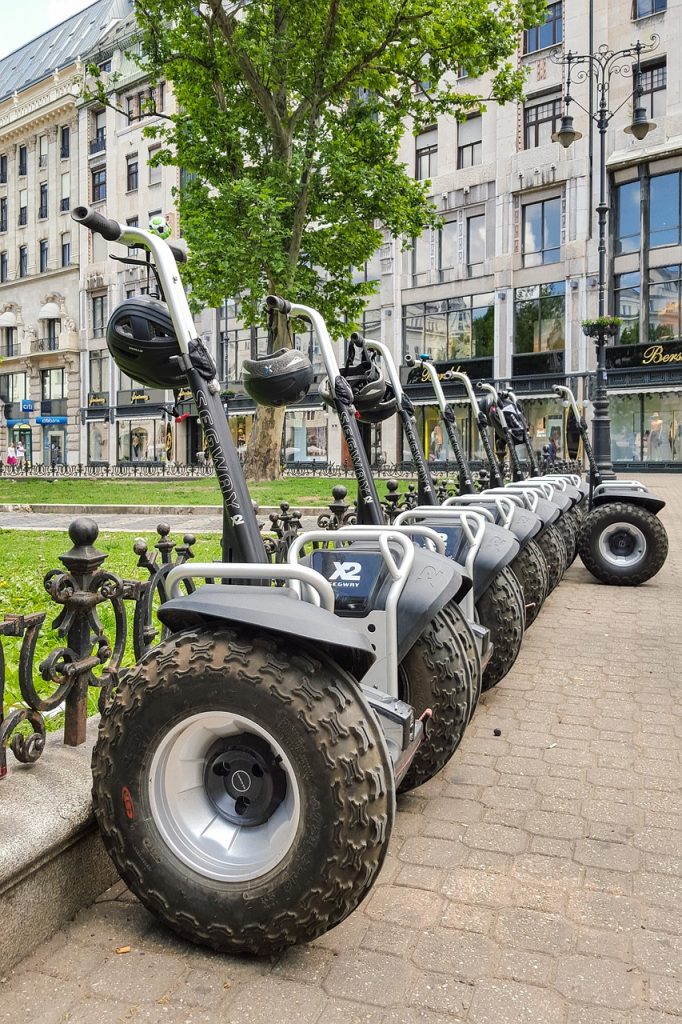 If your delegates must fly, and sometimes they have to, suggest they adopt one of the carbon off-set schemes for their journey.
Taste the local cuisine:
On our list of 6 tips for sustainable events, this is the tastiest! Using locally sourced organic food for your catering is an excellent way to keep your carbon footprint low, whilst allowing guests to experience local cuisine in a way that adds a distinctive edge to your event. TLC still uses the same creative presentation and innovative ways to serve the food, it's simply sourced much closer to the plate!
The same rule applies to drink. If you are serving alcohol, consider serving a local brew or one of the high quality English sparkling wines instead of Champagne. There really are some great choices now.
For ingredients or drinks that can't be sourced locally, e.g. tea and coffee, use Fairtrade where possible.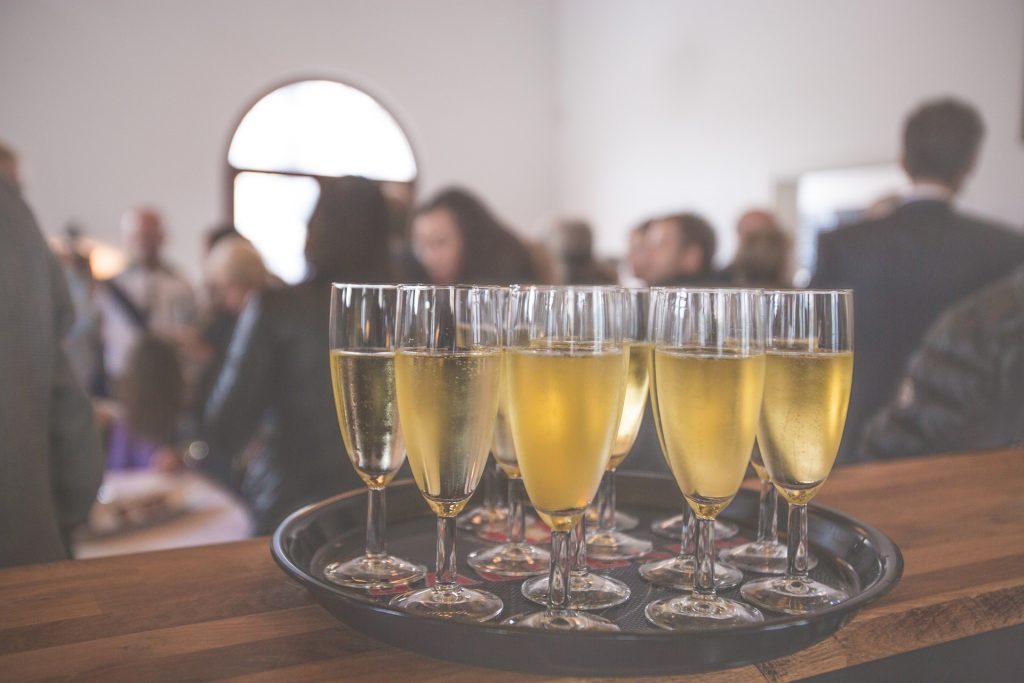 To prevent an over-reliance on bottled water, ask your venue if it can filter water onsite and for conference-style meetings, offer a water cooler so delegates can help themselves.
Let technology work for you:
Going digital is one of the easiest things you can do improve the environmental outcome of your meeting. Delegate briefings can be sent electronically ahead of the meeting and if there are any further materials you'd like people to take away include this on a memory stick or else make it available via an application such as Dropbox.
You may want to consider creating a bespoke app, as a central source for any information about the event, which can be easily updated. Apps can provide a safe and central online space to share information and connect with other delegates. It can be a place to access relevant materials after the event, such as video playback of key speeches or product launches, and can also be used as an additional platform for sponsors to advertise relevant products and services.
And don't forget – for small meetings, SKYPE and video conferencing can save time, money and emissions into the environment by negating the need to fly to people long distances for meetings.

Reduce, reuse, recycle:
And finally, number six on our list of 6 tips for sustainable events, we've all sang along to Jack Johnson's three Rs, and now it is time to put those lyrics into practice. When thinking about reducing there are simple swaps we can make in meetings, such as giving guests bespoke designed jute bags instead of plastic wallets.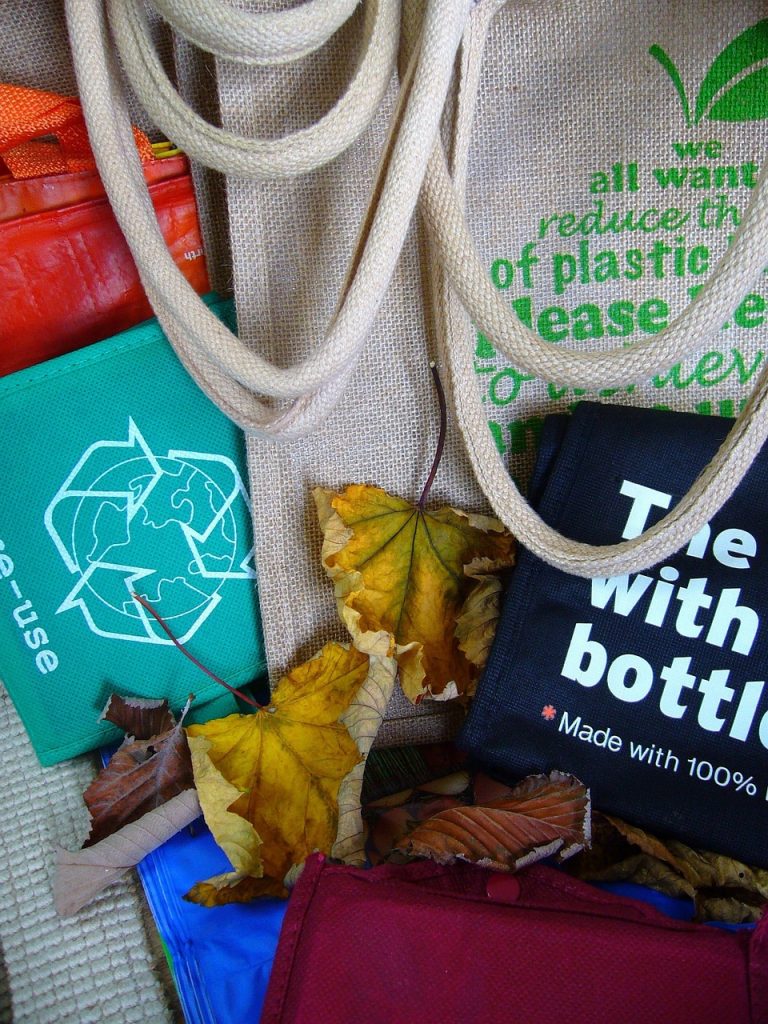 An easy reuse is name badge holders – so always ask delegates to return these after an event.
Recycled note paper or better still, hire I-pads or tablet computers so delegates can takes notes then email back to the office.
We also use simple, paper bags which can be fully-recycled to contain give-aways.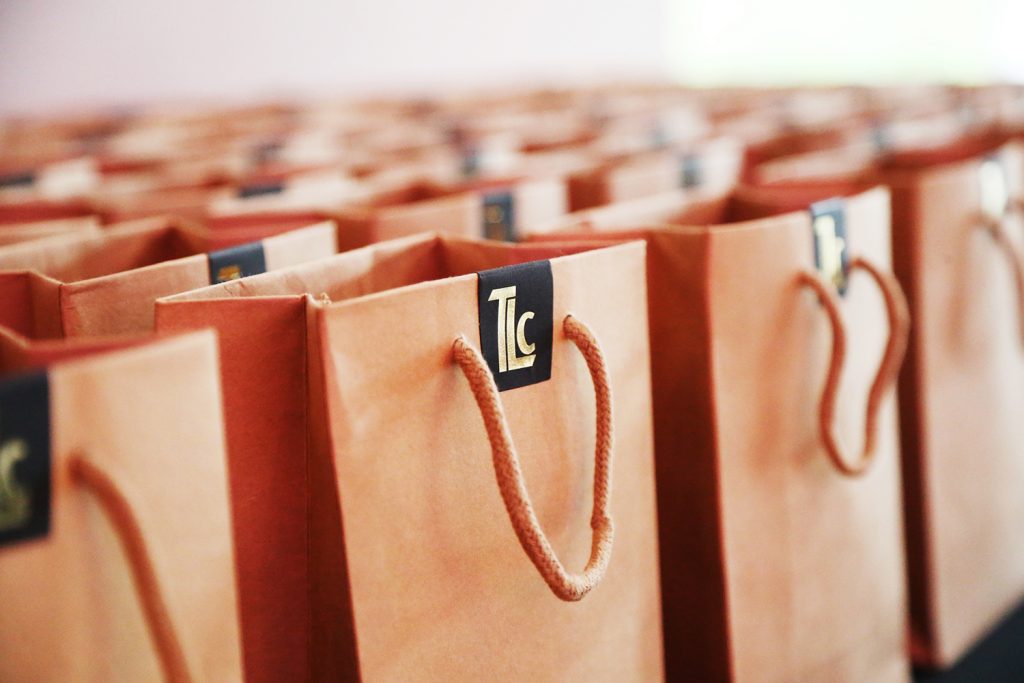 Be creative. Use recycled glass-jars as candle or flower holders, old-kilner pots to hold your pudds or reuse tin cans (cleaned of course) as cocktail holders at the post-conference party.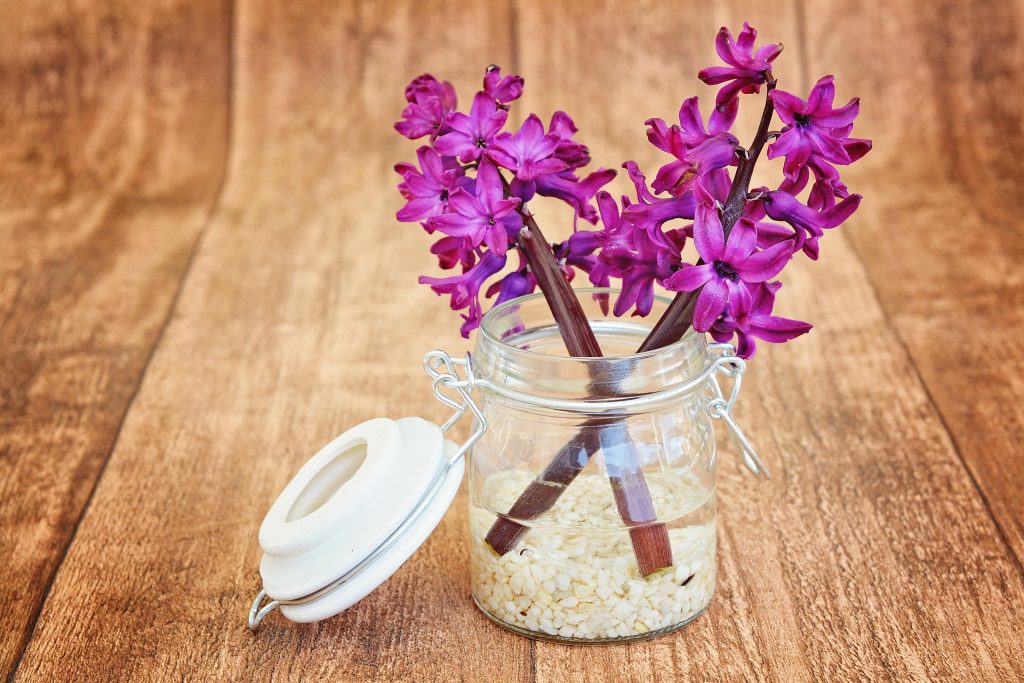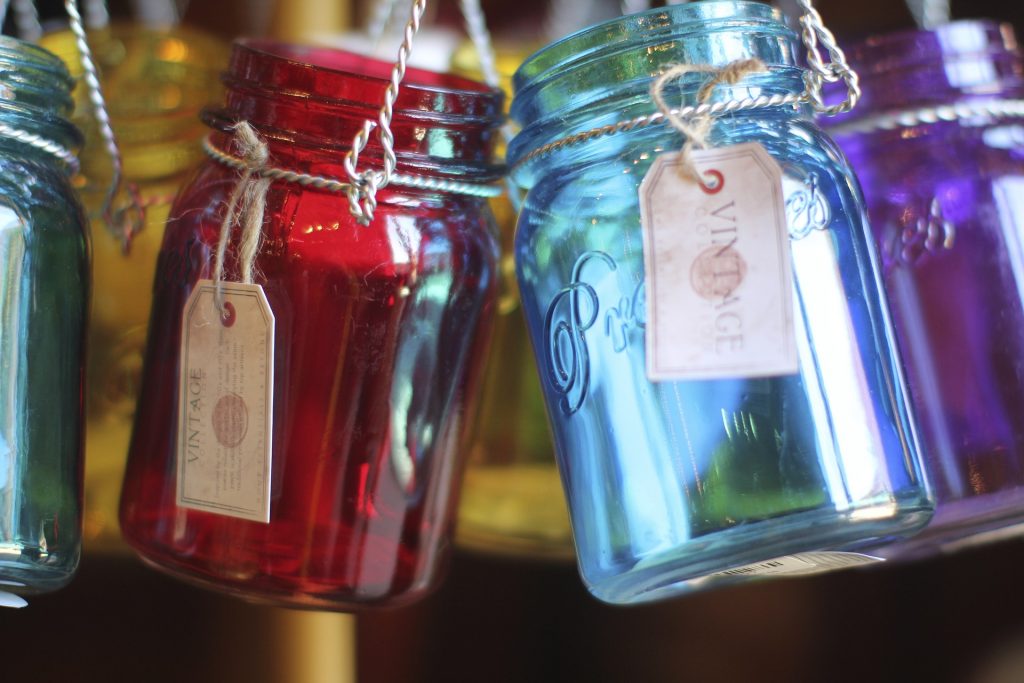 If there is anything you know you can't reuse, plan ahead by finding out if there is a charity or other organisation that could make good use of something before you throw it away.
Always check a venue's policy on recycling; ask if they can make recycling bins available and find out what happens to any leftover packaging, food and materials after the event.
None of these ideas need affect the style or quality of your event..in fact, you should consider it a creative challenge!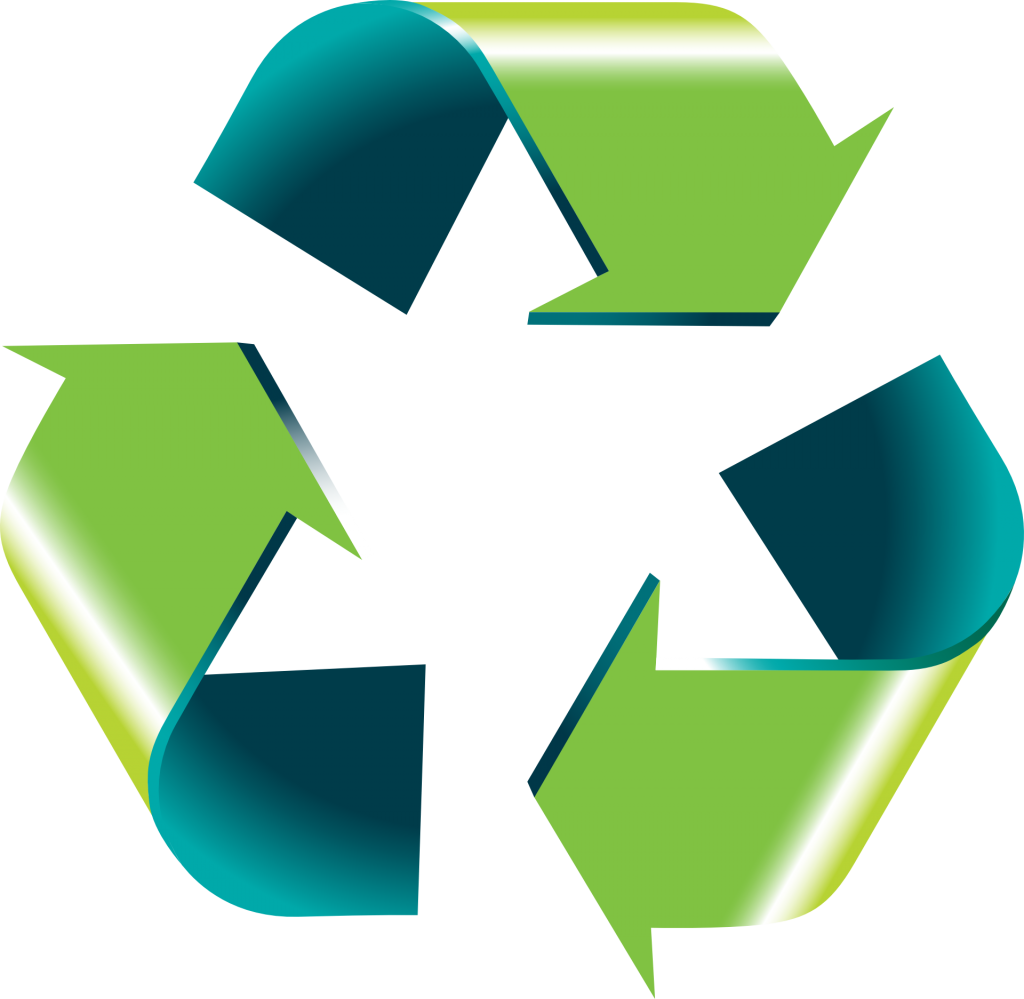 With our 6 Sustainable Events Tips it is much more about enhancing the meeting with a greener approach, than turning an event on its head! Simple steps that any company can include in their next event. Good luck!
Found our 6 Sustainable Events Tips useful? Try this https://www.tlc-ltd.co.uk/5-easy-steps-spring-cleaning-business-events/