Christmas Party Planning Tips
-Five reasons August is the best time for Christmas party planning
It's summer – hooray! We've waited all year for the sunshine and no-one wants to wish it away quickly. But while most people are thinking beaches, sun cream, picnics and music festivals – astute party planners are adding the office Christmas party to the list. Our Christmas Party Planning Tips explains why…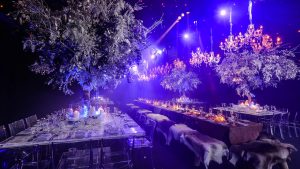 Secure the best venue There's nothing worse than trying to book a party only to find out that the venue you'd set your heart on is already booked. The best venues are always busy and December particularly so. Starting your planning a few months ahead gives you time to research a few venues, ask for what you want, and secure a venue that has everything you need. Getting your venue booked early also gives more time for fun parts of planning, like deciding on a theme. A Las Vegas theme, masquerade ball, fun fair ground, or a fairy-tale Winter Wonderland always go down a treat at this time of year.
Get the date you want
Getting a date in the calendar early is important to make sure you can plan work around it, particularly if you want staff to have an early finish to prepare for the party or a day off the following day.
If you've ever found yourself at an office Christmas party in mid-November, you know exactly how much of a dampener late planning can put on celebrations. Choosing a Monday night, if the majority of staff have an early start the next day, is just as off-putting. This kind of party doesn't feel much of a thank you for a year's hard graft but rather a squeezed in after-thought
Save money
Venues and entertainers like to plan ahead too, which is why they will often offer discounts or special packages for early booking.
Christmas can be a heavy time for people financially. If staff are contributing, asking for an early deposit and a small amount of money each week can help to spread the cost. This way when December comes there is nothing left to pay and the party feels like a genuine treat. Make sure that when you invite staff you're clear what is and isn't included so that there are no hidden costs.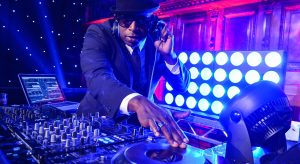 RELATED TOPIC: Make Your Corporate Christmas Party a Real Cracker https://www.tlc-ltd.co.uk/7-tips-for-planning-a-cracker-of-a-works-christmas-do/
Have something to look forward to
It's good to be the first date in the festive calendar because you're likely to get a better turn out as people plan the rest of their celebrations around it. Being ahead of the game also gives you an opportunity to build-up a buzz around the event. Rather than chasing your tail on the basics, you can spend time creating excitement through social media and in-house promotional activities.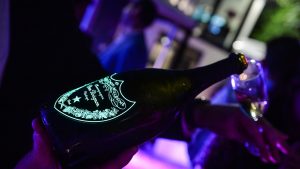 You can relax
Choosing a date, booking the venue and entertainment are the three main elements of Christmas party planning. The sooner you do this the better. It not only means less time wasted ringing round venues only to find they are fully booked, it also means less stress for you.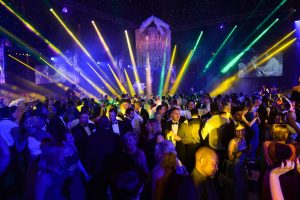 Having the main planning sorted takes a lot of the pressure off so you can spend the run up to the event focussing on fun details that will help your party stand out and be the event people are still talking about, for all the right reasons, next summer when the time comes to start planning the next one.
I hope our Christmas Party Planning Tips have been useful. Why not take a look at this for more inspiration: https://www.tlc-ltd.co.uk/corporate-events/