Four fabulous vegan-friendly party drinks
As veganism becomes an increasingly popular lifestyle choice and we head into November's National Vegan Month, event organisers need to think about making their choice of food and drink vegan friendly. Yes – for a vegan friendly event you need to think about the drinks you are serving too. It's not just those including dairy products, such as milk and cream. Importantly, many alcoholic drinks may seem vegan friendly on the face of it, they may not be because of the way in which they are produced. For some alcoholic drinks animal products are used in the filtering process to help remove impurities. At TLC – every guests needs is important. Our selection of four fabulous vegan-friendly party drinks should help to make vegan guests feel included.
As a general rule, clear spirits, such as vodka and white rum, are vegan friendly, but it is always best to check with the manufacturer to be 100% sure. Website Barnivore is a good place to check and some drinks are labelled with the Vegan Society's Vegan Trademark.
It may take a little more thought and preparation, but there is no excuse for you to leave your vegan guests with a bland second-best beverage. Here are four of our favourites for inspiration.
Winter Bourbon Smash
At its heart, a smash is a mix of ice, spirit and seasonal fruit. This makes it a flexible drink that can be created to fit any season. For a winter warmer Minimalist Baker suggests smashing together raspberry jam, oranges, bourbon, triple sec, orange juice and soda water. When poured into sturdy tumblers the combination has a thick texture and deep-pink colour. When garnished with orange wedges looks and tastes fantastic. It's also a speedy choice, taking just 10 minutes to prepare and serve. See Minimalist Baker for this and other inspired vegan choices.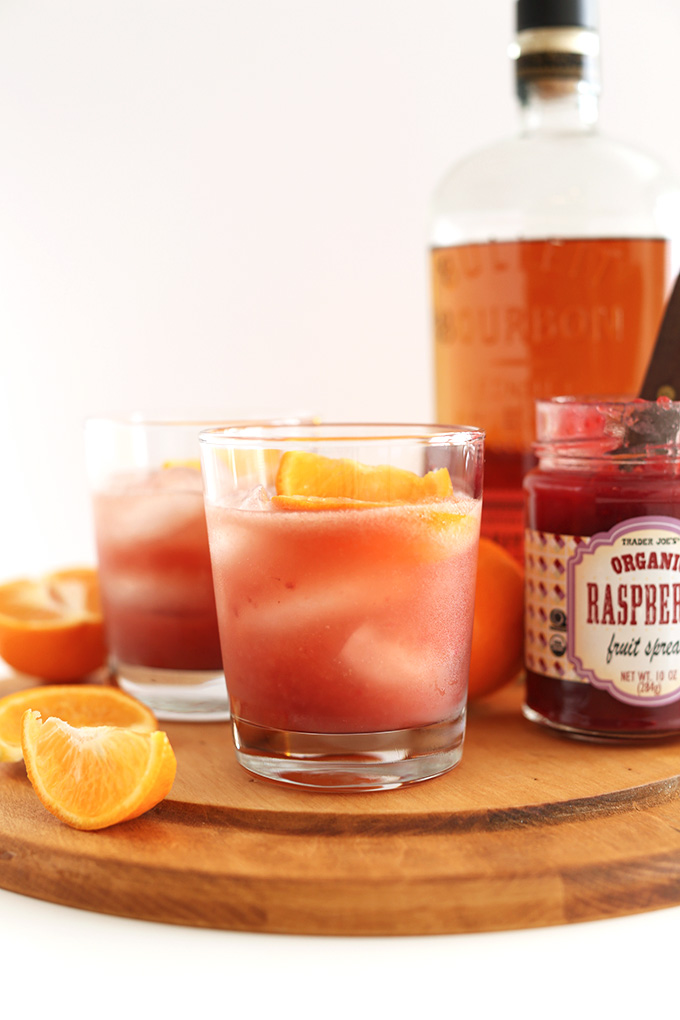 RELATED STORY: Vegan Party Ideas
Homemade Vegan Irish Cream
Baileys Irish Cream is a popular liqueur choice at any time of year, and particularly during the cold winter months. A vegan lifestyle may mean you can't enjoy the taste straight out of a bottle. Angela at Oh She Glows has come up with a homemade vegan-friendly version that combines both creamy texture and whisky kick.
Angela's recipe uses Jameson Irish Whiskey as a base. Other ingredients include coconut mile, brown sugar, expresso coffee and a pinch of salt. It takes 20 minutes to prepare and cook. See website for details.
Watermelon Bowl
When catering for vegan guests you need to think about your soft drink choices because some may include colouring derived from gelatin or cochineal. Also, in the same way alcoholic drinks can be filtered through animal products, concentrated juices may have gone through the same processes.
This refreshing watermelon-based soft-drink is a wonderful choice that looks incredible when served from the scooped-out, watermelon bowl.
You can also add a dash of Amaretto to create an alcoholic version – and the mix of flavours is delicious. It takes 10 minutes to prepare. See elephantastic vegan for details.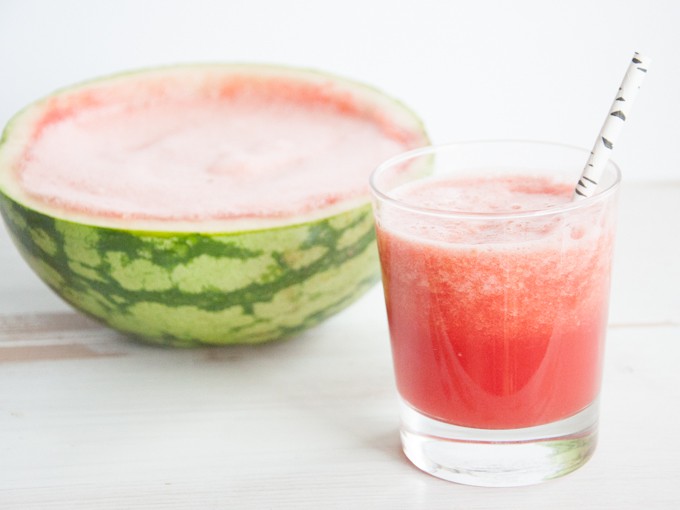 Mango Mojito
This is another refreshing fruity choice that has tasty versions with or without alcohol. Although traditionally thought of as a summer drink, the rich orange colour of the mango, combined with the crisp green of fresh mint give it a festive look among rustic autumn-inspired party décor. The combination of mango, mint, lime and soda water is also a real thirst quencher that is welcome at any time of year.
It takes 15 minutes to prepare and if you fancy it with different fruits it's easy to switch the mango for another fruit puree. Before your event try out a few different choices and see what works for you. For an alcoholic version add a dash of rum. Visit Vegan Richa for full recipe details.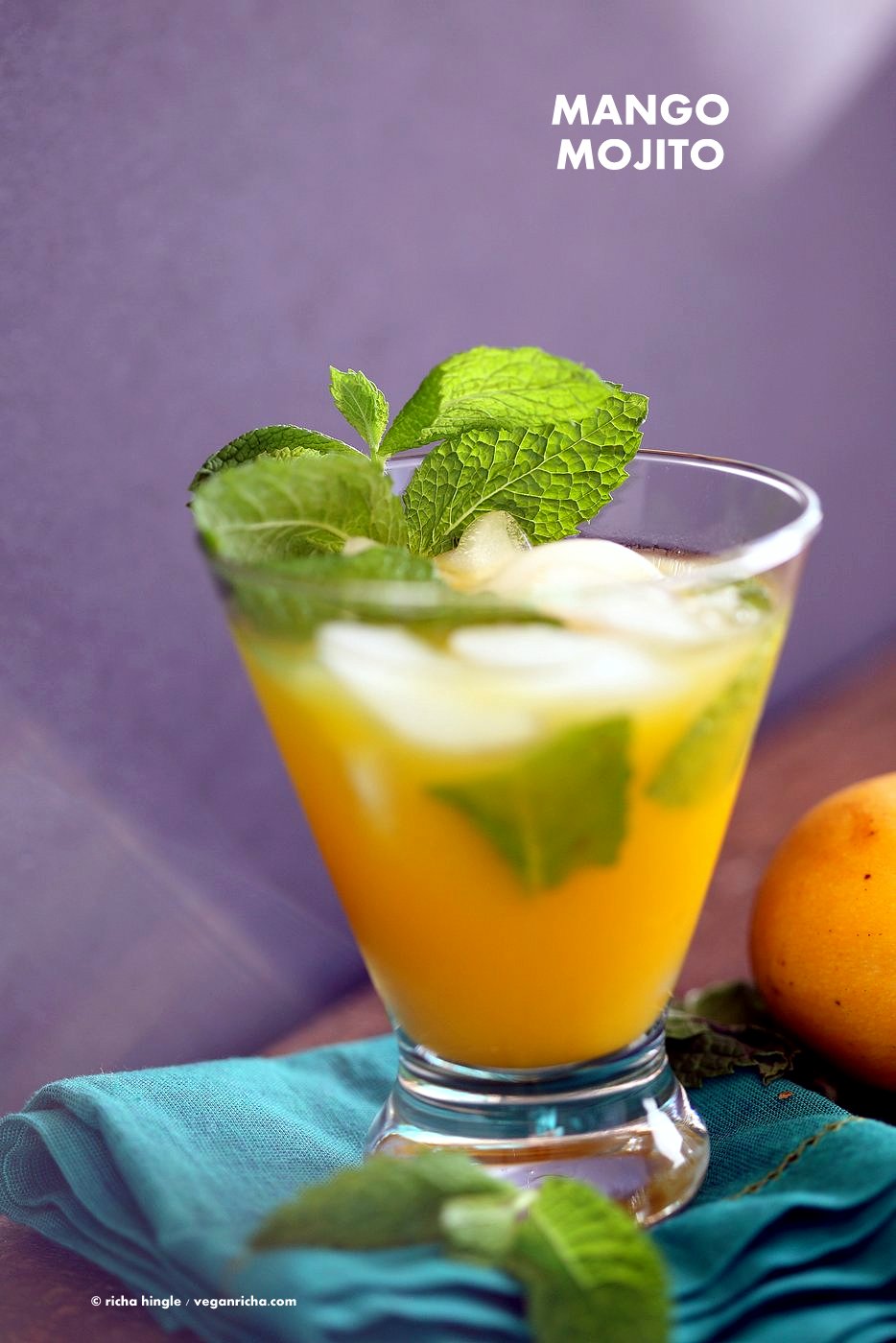 Now that is four fabulous vegan-friendly party drinks to choose from!