TLC Guide to Paris
The city of romance, fine Champagnes, unique venues and a thriving, eclectic party scene! As you can imagine, Paris is a destination that draws the world's best events and of course, their planners. TLC is no exception. Having planned business events at Le Louvre, 21st birthday lunches at the Eifel Tower and incentive weekends across this magnificent city, we a loving everything Paris offers. Which is why TLC's event planner Jess Randall shares her best business traveller tips, and a hidden gem or two, for the French capital. Here's her exclusive TLC Guide to Paris: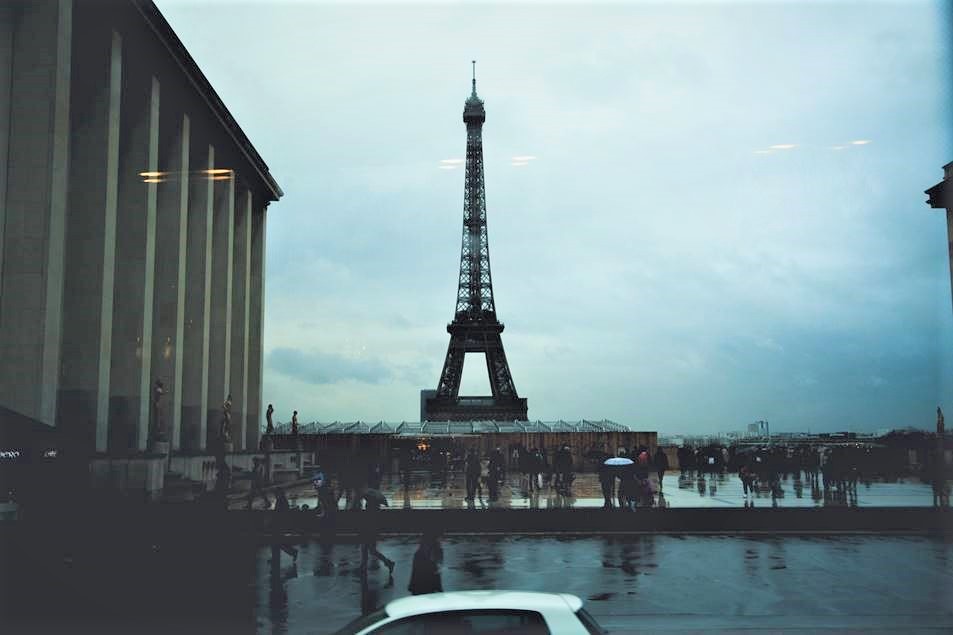 Getting to Paris for a business meeting from Manchester, where TLC is based, is so easy. There are several direct flights daily from Manchester International Airport to Paris Charles de Gaulle, taking approximately 1.30 hours. For that reason, and the convenience of its Business Flex tickets which allow you to take an earlier of later flight than planned if there is room on the plane, I opt for Air France. This cuts out the usual stress of getting caught up in city traffic. Plus it allows you to stay cool if an important meeting looks like it could over-run. In addition, the frequency of the flights also makes it possible to get there and back in a day. Although, when the business trip is to Paris, who wouldn't opt for an overnight stay?
If you want to experience all the luxury, heritage and elegance Paris has to offer in a convenient, technically sophisticated space, you can't beat this stunning 1928 art-deco hotel. Its in a prime location, just off the Champs-Elysees with some suites overlooking the Eiffel Tower. The hotel is the perfect spot for getting around the city. And after a busy day of meetings it is a treat to know you can come back and unwind in the hotel's spa with it's huge 17-metre (56-foot) pool. It's fine dining restaurant, Le Cinq by Christian Le Squer, boasts three Michelin stars and is a must for those looking to enjoy sophisticated French cuisine.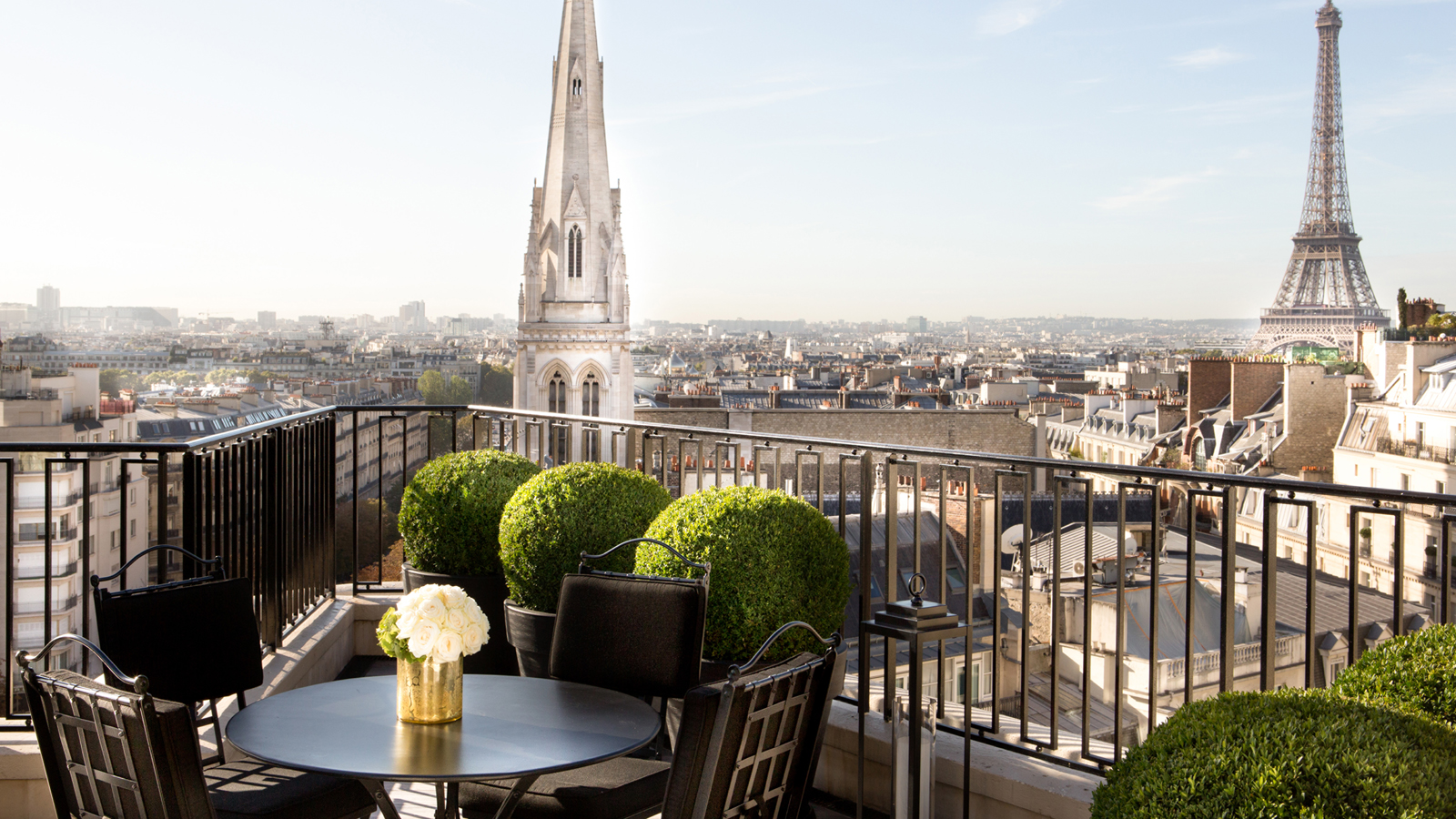 A short distance from the traditional splendour of the Four Seasons Hotel is the striking modern architecture of the Palais des Congrès. Its quirky steel exterior and vibrantly coloured interior reminds me of the Salford's Lowry Theatre. Inside it has everything you might want for any kind of corporate event with a total area of 32,000 m², including 19,000m² of exhibition surface area, four amphitheatres, 20 break-out rooms and 85 meeting rooms. Another huge plus of this venue is its central location, making it easy for guests to access by public transport.
Was always going to appear in the TLC Guide to Paris – it's a favourite! Located in the trendy St-Germain district of Paris, Le Rooftop of hotel Montana is one of my favourite spots to entertain clients at any time of day, but particularly at night when the views of Notre Dame from the comfort of the heated terrace are breath-taking. The hotel describes the bar as an 'exclusive cocoon' and when sinking into one of its black leather armchairs it certainly feels that way.  For that reason – this is top of my visit list.
Almost everything about a trip to Le Gabriel has the wow factor. From the grand entrance with its prestigious Napoleon III style interior design created by Jacques Garcia, o its beautifully crafted cuisine. Chef Jérôme Banctel's passion for his work comes through in the dishes, which are served like a work of art. To give you an idea of how his cooking has created a talking point even within Paris's competitive gourmet culture, the restaurant was awarded two Michelin stars after just one year in operation.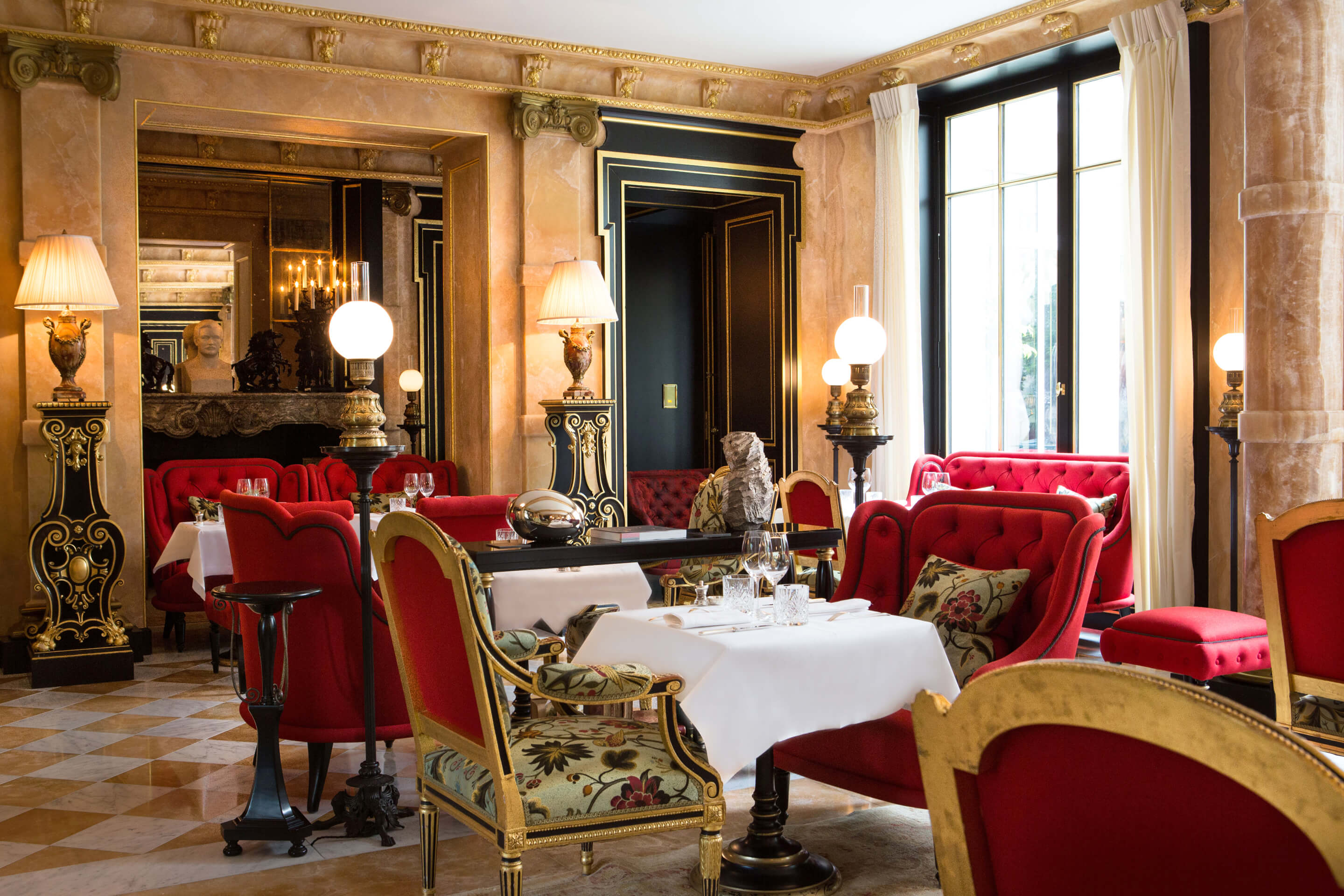 Best restaurant for a business dinner: Le Fouquets
Any restaurant that has been around since 1899 has got to have something going for it. The central location, at the corner of avenue George V and the Champs-Elysées, is a huge winner. But it is its strong heritage as a haunt for the rich and famous, gives it a vibrant atmosphere that keeps people coming back. The brasserie was fully renovated in 2017 and on Thursday evenings hosts a popular after work party from 7pm.
If you want to get away from the hustle and bustle of the city, you don't need to look too far. Importnantly, this boutique hotel in the heart of Saint-Germain-des-Prés, left bank, is only a heartbeat away from the action but once you're inside the grounds you could be a world away. Formerly a 16th-century private mansion, it has the feel of a grand, sophisticated home. And behind the house is the real treat – a private flowered garden and paved courtyard.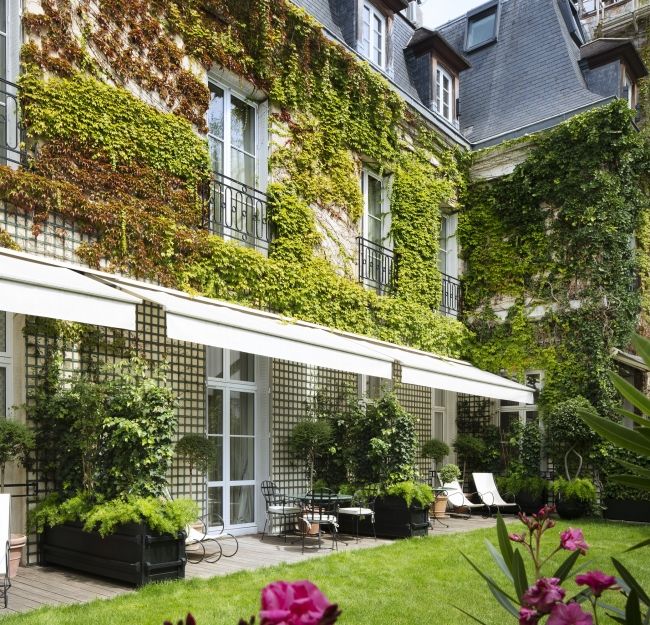 What interesting fact could you tell a client?
It's quite likely you'll come across a film crew while in Paris. There are on average 10 film shoots on the street every day. As well as being an amazing location another attraction for film makers is that it is free to film on the streets. If your film crew involves more that 10 people then authorization is needed, but this is free too. The only exceptions are where filming takes place in a garden, a stadium, a pool, a market or a museum that depends on the mayor of Paris. In these instances the production pays a fee to the city.
Jess Randall is one of TLC's team of corporate and private event planners, organising over a hundred events a year.  If you have enjoyed our TLC Guide to Paris, check out our destination guide to enjoying the finest palace hotels in India.